A busy person's guide to making a difference
12 September 2017, 11:48 UTC |
There is an unbelievable amount of tragedy in the world. People are imprisoned and killed for things like sharing a thought or defending people in need. However, there's also immense kindness, selflessness and a belief that every person deserves the same basic human rights. 
But let's be honest, amid hectic lives filled with work, family, friends, doing laundry, taking kids to swim lessons and a thousand other obligations, it can be hard to find the time to make the world a better place. It's not always easy to find a babysitter so you can march for women's rights. 
These highly-publicised events certainly make a difference, but you don't have to organise your life around taking action to be a human rights advocate. In fact, some of the most powerful change can happen within your daily life.
---
Sign online petitions 
Gone are the days when gathering petition signatures required physically knocking on doors. In the digital age, thousands of petitions are available in the palms of our hands. Even in New Zealand our voice can join with millions around the world and truly make a difference. 
With a simple click, you can help stop the violence against the Rohingya in Myanmar or join our call to release Amnesty staff and other rights defenders in prison in Turkey. 
---
Share news articles and activism opportunities on social media
Your signature is just the beginning of your impact. Many of us have extensive networks on Facebook, Twitter, Tumblr, Pinterest and more. Around the world, there are two billion people using Facebook every month. Social media is a fantastic way to use your voice to make a positive impact on the world around you. 
Each of us is an influencer within our own network. We can use that power to inspire the people we love to join the global movement for human rights. 
Read a compelling article or blog recently? Like it. Share it. Discuss it.  
Here's some to get you started:
If you sign a petition, post it and ask your friends to join you. If someone else posts an article of interest or an opinion on a human rights issue — whether or not they agree with you — engage with them. These small actions can validate and educate people around you, and spur them to start thinking about and acting on their values too.
Also follow Amnesty International New Zealand on Facebook & Twitter to stay up to date on the latest articles, online petitions and blogs.
---
Have conversations with your loved ones
This sounds simple, but don't underestimate the power of sharing your convictions with the people around you. Human rights violations can persist because of our silence — which is no better than acceptance.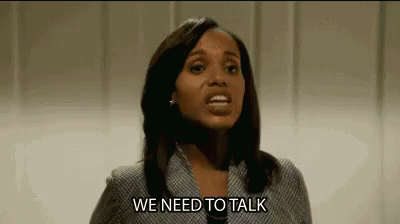 Confronting complex topics like your stance on refugees or same sex marriage can be uncomfortable, sure, but the more we can bring their struggles to light among our own small communities, the harder it is to continue to push their needs under the rug.
You can also change hearts and minds. When President Obama reversed his stance and came out in support of same sex marriage, he cited personal experience with LGBTI people as a key reason.
Check out this helpful guide for tough conversations from our friends at Amnesty International USA. It includes talking points and advice for pushing back against fear, hate, and bigotry in your own personal interactions.
Your voice is strongest among those who love and trust you. Use it.